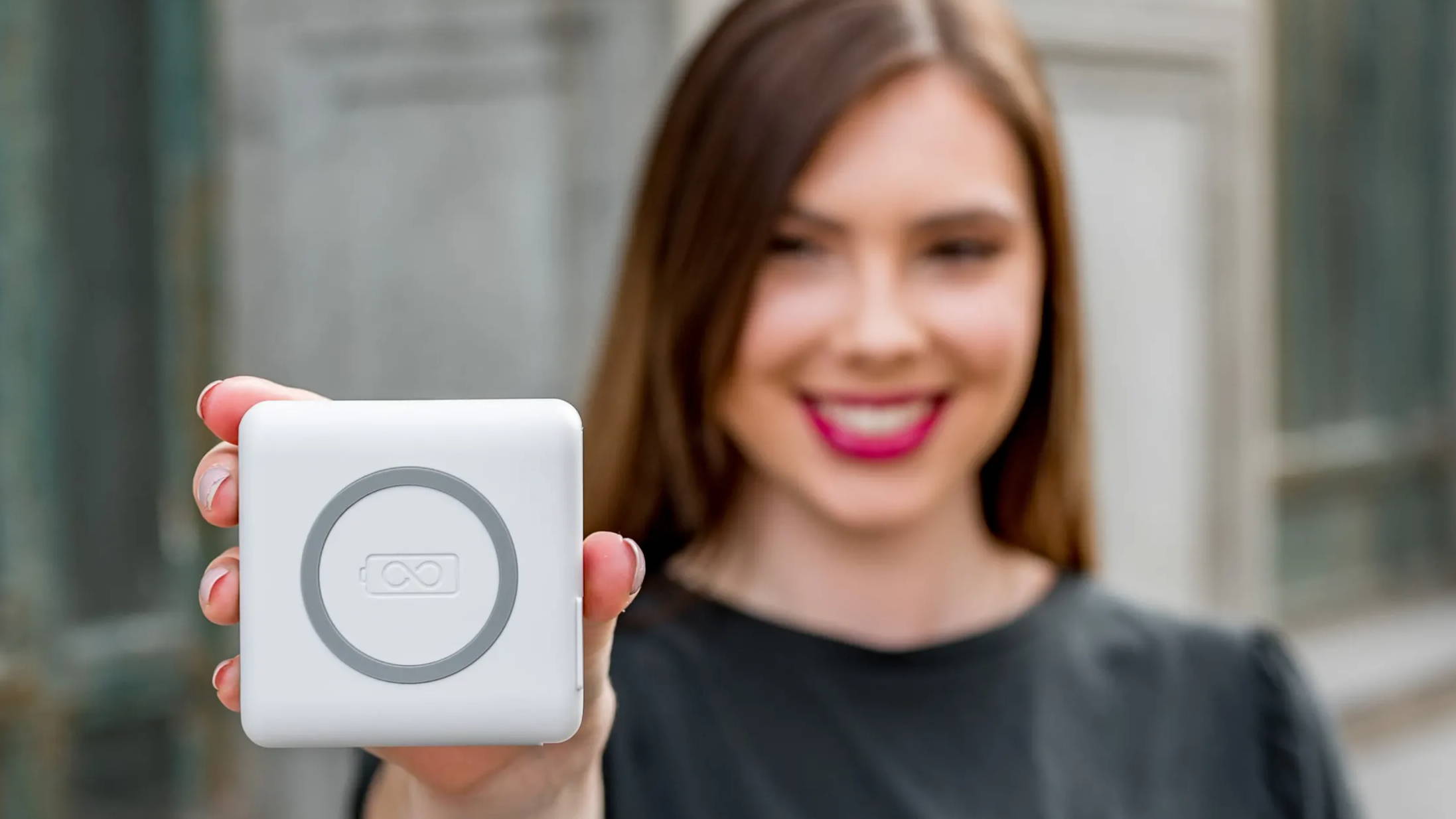 The Smart Way to Charge Your Smartphone
The Ultimate 4-in-1 Portable Wireless Charger
Get two of the world's most high-tech 4-in-1 inclusive charger with lightning fast charging speeds. This bundle gives you 1x White P3, 1x Black P3 and 1x free Charge Armor cable of your choice.
About Pandora Portable Power (P3)
This USB-C Wall Charger Wireless Powerbank packs 8000mAH with a 18W power delivery for a fast, efficient charge of your iPhone 12/Pro/iPhone 12/Pro/XS/MAX/XR/X/Pixel, iPad Pro, Galaxy, and more. Features a foldable plug and three ports for simultaneous charging.
18 W POWER DELIVERY - Go from 0%-50% in just a half hour
NEXT-GEN SPEED - Gives your iPhone series 8 and up a full-speed charge
COMPACT DESIGN - Pocket-friendly compact body to go wherever the journey takes you.
UNIVERSAL COMPATIBILITY - Charge virtually all your mobile devices at maximum speed with USB-C and standard USB input.
THREE IN ONE CHARGING - Includes 1 USB-C PowerDelivery delivery port and 2 USB 2.0 ports with FastCharge so you're ready to charge three of your devices simultaneously.
WORRY-FREE – Also includes our CET PowerPort PD 2 Welcome Guide and worry-free 18-month warranty, as well as friendly customer service
Built, revised, flipped, turned a hundred times to make sure every feature from the non-slip rubber padding to the LED screen of the P3 makes it the perfect power bank.
Our artisan factory hand assembles with only grade A materials and inspects each P3 to make sure the wireless charging, USB-C charging, USB-A charging, LED screen and power button are working properly.
Never worry when buying online from InfinaCore. If you have any issues with your product see our FAQ and help page for easy-to-follow help or contact our friendly support team for excellent customer service.

Henry B.  - (Pandora Portable Power P3) 15 August 2020, 12:42
Perfect for a frequent traveler! I'm always in and out of airports and frequently have to work in hotel lobbies and while waiting for the plane. The Pandora is great because it lets me charge my laptop and phone at the same time! While I'm on the plane the wireless charging makes much less fuss without the cables. Thanks!"

Lorelai K.  - (Pandora Portable Power P3) 8 October 2020, 6:49
"Perfect for my ride to work :) I use the wireless charging on my desk but on the train, I just connect the cable to it. Works great especially on my way home from work. I'm used to always being out of juice but now I always keep an InfinaCore in my purse. Works great 👍"
Jennifer Taube.  - (WalleyGrip) 22 October 2020, 8:07
"This thing is amazing. The 3 cards I have fit in with ease. Also, the fact that you can remove the wallet if needed is super useful, I can take it off when I need to. The WalleyGrip locks in place when you twist it so you don't have to worry about it accidentally falling off your phone. It's absolutely wonderful!"