Free yourself of bulky wallets and purses!
Why do I need a WalleyGrip?
Two main reasons: less clutter and more convenience.
Easily carry all the cards you need in your WalleyGrip and ditch the bulky hassle of a traditional wallet. The detachable WalleyGrip can hold up to 5 credit-cards and even a house key for a minimalistic and stress-free feel.
How will it change my life?
It's the last phone accessory you will ever need.
The WalleyGrip is a detachable wallet with a finger strap that doubles as kickstand. Seamlessly attach your WalleyGrip on your phone and detach it easily when you need to to pay or wirelessly charge. There's even a small storage spot for your micro-SIM card and SIM tray opener. The WalleyGrip simplifies your life for a contactless & wireless world.
No more worrying about where your wallet is and no more needing to take out your credit card for touchless payments. Just grab your phone with your WalleyGrip and you're ready to go!
The WalleyGrip is compatible with every smart phone from the iPhone 5 and up and any Android phone. Simply stick the WalleyGrip foundation on the back of your phone and twist your WalleyGrip on.
The only phone accessory you'll ever need! An all-in-one Phone Grip, Wallet, and Stand. So go ahead – take your selfies, buy your lattes and binge-watch your favorite Netflix shows. Easily carry your ID, debit, or credit cards in this versatile phone grip that easily attaches to your smartphone.

      ⚡️ Ergonomic and comfortable
      ⚡️ Contactless payment ready
      ⚡️ Removable
      ⚡️ Built-in phone stand
---
1️⃣
No traditional wallet needed
2️⃣

Never drop your phone again
3️⃣
Kickstand lets you watch media hands-free
---

Contactless Payment Ready
Hassle-free checkout process every time

Enjoy a hands-free viewing experience
---

Secure and Comfortable Grip
Ergonomic and retractable loop-style band
---
Ultra Slim Stand-Alone Wallet
Removable for seamless wireless charging
---
This thing is amazing.
The 3 cards I have fit in with ease. I like the little tab on the top of the wallet that lets me pull out the cards. The finger strap makes it easy to hold your phone. Also, the fact that you can remove the wallet if needed is super useful, I can take it off when I need to. The WalleyGrip locks in place when you twist it so you don't have to worry about it accidentally falling off your phone. It's absolutely wonderful!
Sarah Mapes
Oct 8th, 2020
Los Angeles, California
Why would anyone still use a wallet!?
I always have my phone and wallet on me but never realized how bulky it could be. I can fit my ID, debit card AND a metrocard (living in NY, you always have to have it on you) so you can see that space is not a problem. The wallet is really secure too. I've dropped my phone a few times and everything stayed in and unscratched.
The fact that I can take it off to charge wirelessly too makes it convenient.
Overall, it's very reliable. If it were to break, I would definitely buy again.

Ellie Cornet
Oct 11th, 2020
New York, New York
Officially my new wallet.
I love it! I bought one because I lost my wallet twice already this year and went through major hassles both times. I like how I can hold my essentials like my ID and card without a chunky wallet. I was afraid that it would fall off somehow but the locking mechanism on it makes it super sturdy. The part that expands is made out of some stretchy material that holds about 2-4 cards. Make sure you mount it correctly, mines a bit off but barely noticeable. Also a fan of the removability of the wallet so I can still take it with me somewhere if my phone is charging! Great product!
Jennifer Taube
Oct 19th, 2020
Toronto, Canada
Lightweight design that fits easily in your pocket.
Including credit cards, debit cards, or IDs like your driver's license.
The perfect solution to meet today's trend towards contactless.
A separate slot on the back for storing a Micro-SIM and SIM tray opener.
Detachable wallet allows for easy wireless charging.
Features a comfortable, loop-style band for an easy grip.
Kickstand lets you set you phone back and watch
Limited Lifetime Warranty
Designed to last a lifetime. If it doesn't you're still covered.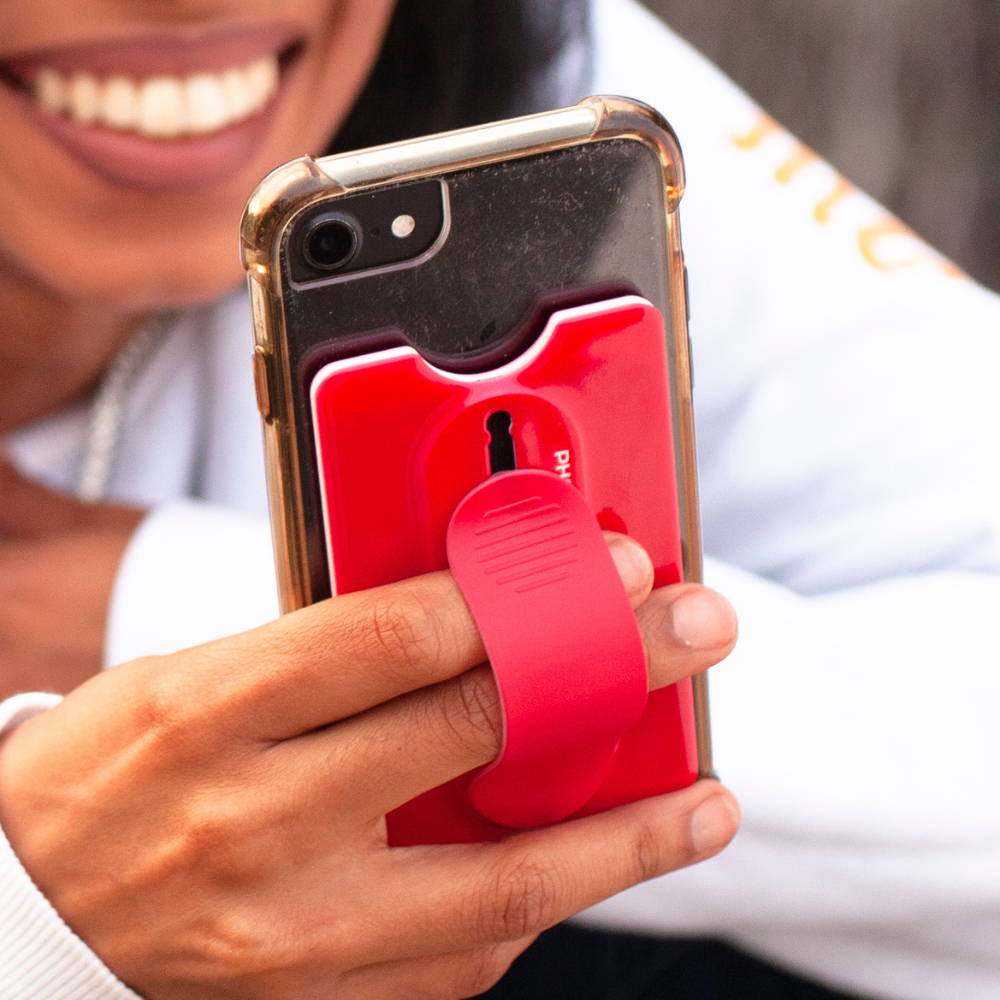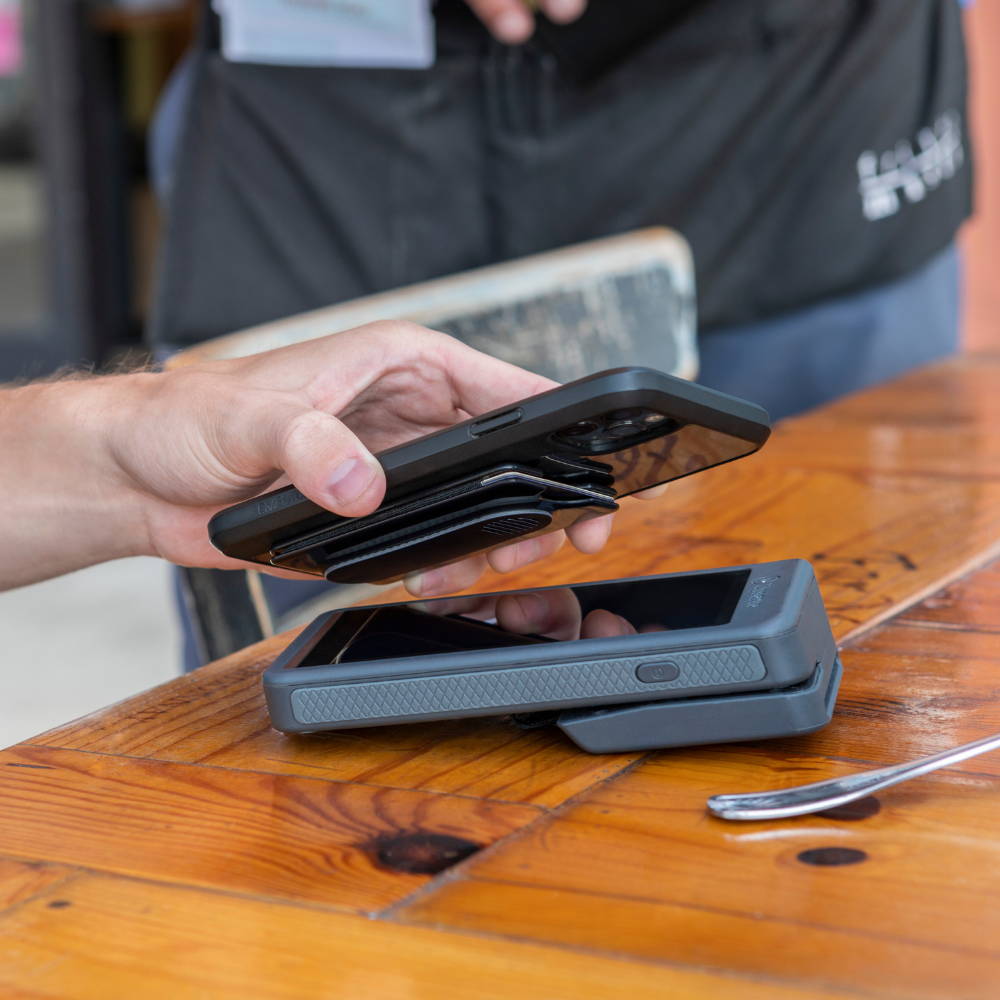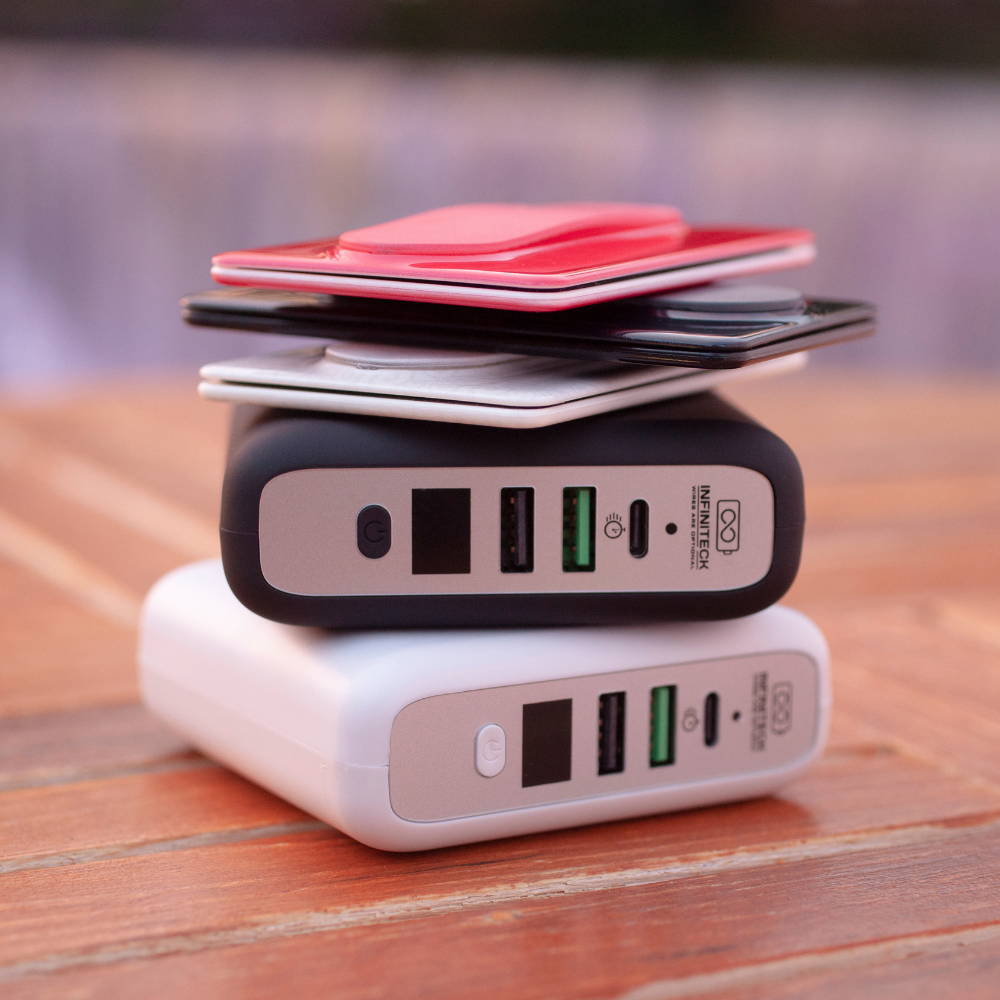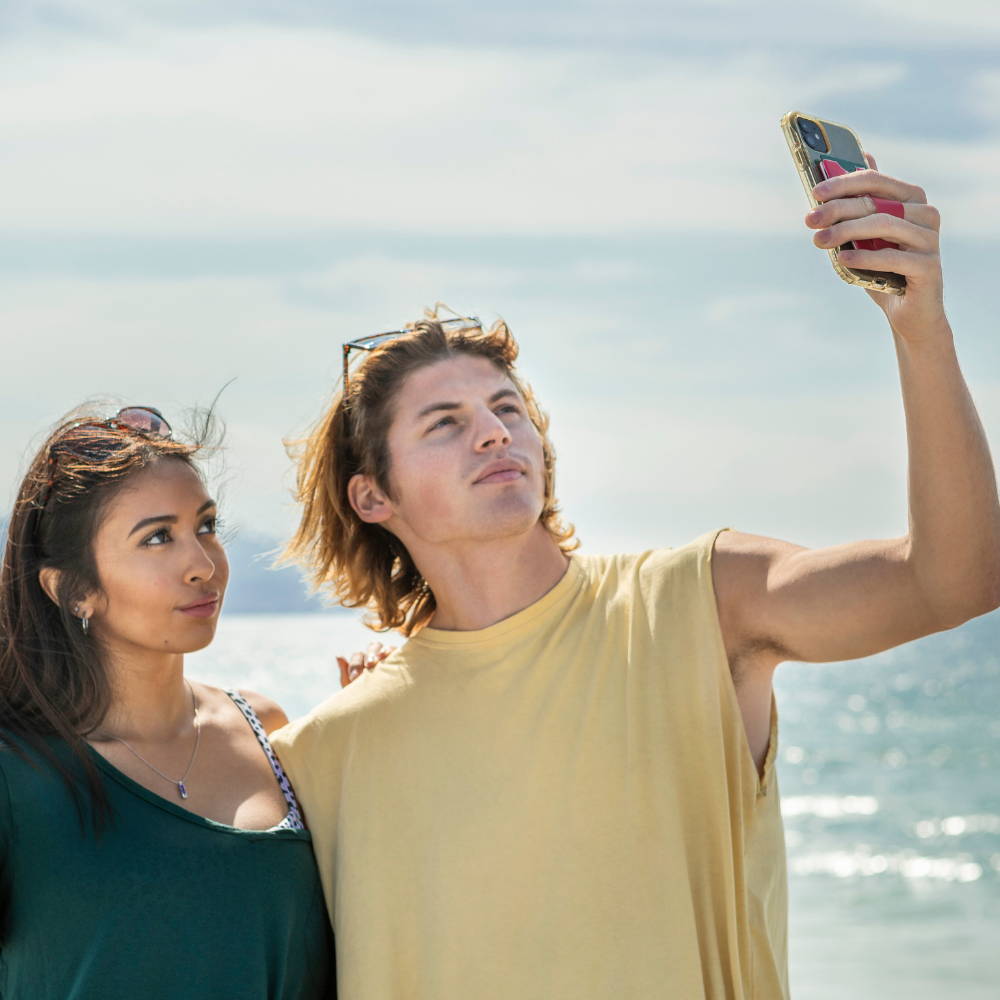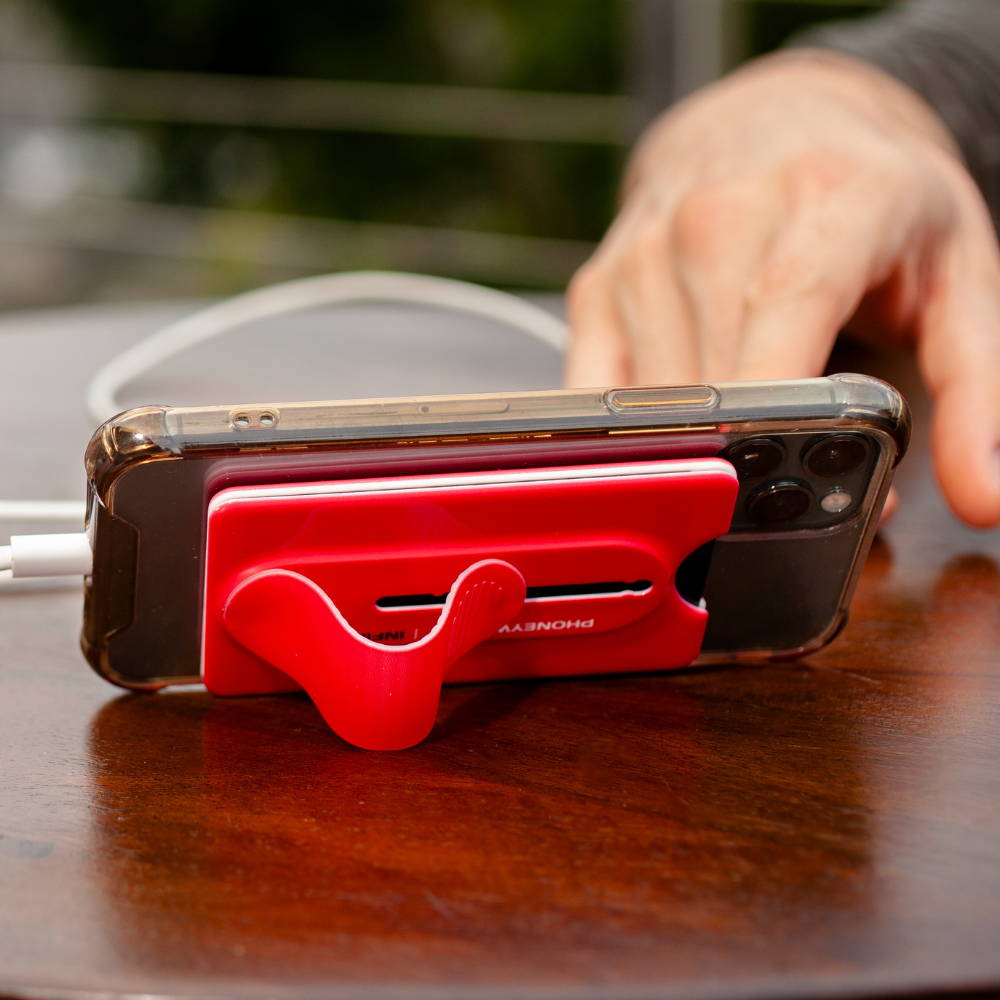 ---